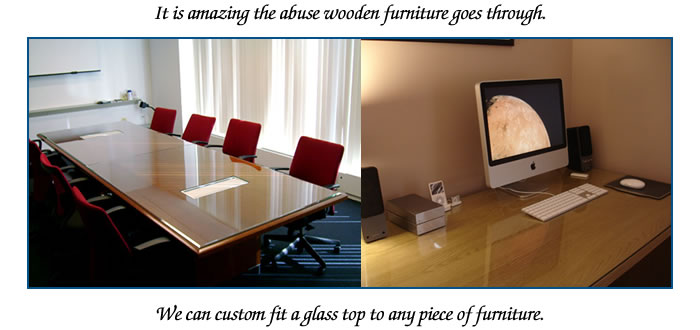 The addition of a glass top can protect your furniture from scratches, nicks and stains.

A glass top can magnify the wood's true beauty and create a surface much easier to clean.

A glass top will extend the life and look of your fine furniture.

We can fabricate table tops of any shape and thickness up to 1".

We offer both annealed and tempered glass.

We also offer replacement of tempered patio tables complete with umbrella hole.

Call for pricing, most can be done over the phone.
The most popular color is clear, which has a green hue due to the iron content. Low Iron glass is a good choice for those looking for a crystal clear appearance. If you are interested in colored glass please ask about our huge number of available choices.